Announcements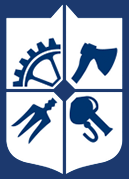 If you have come across manifestations of cooperation of our colleagues or students with the enemy in the interests of the invading enemy to the detriment of our state or its allies and participation in the persecution of Ukrainian patriots, you can report cases of collaborationism here.

The message will be considered if evidence is available.
Confidentiality of the application is guaranteed.
News
The Opening of the Ukrainian-Norvegian e-Learning Centre

The opening ceremony of the Ukrainian-Norvegian e-learning centre for sustainable development took...